What We Do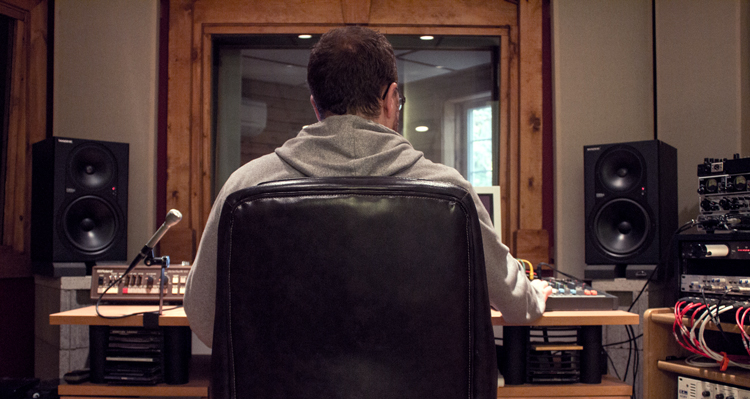 The Sound Mill is equipped and ready for any kind of audio project. Whether you're recording a full-length CD for retail sale, a songwriter demo, a commercial jingle, telephone messaging, voiceovers for radio, TV, video, or anything else…think The Sound Mill.
• Multitrack audio recording. From solo performances to full bands playing live off the floor, we can handle it, make it sound fantastic, AND we make it FUN.  Are you a songwriter looking to take your songs to the next level? Let Jon help you by producing your music.  From putting together a crack team of studio musicians, crafting the arrangements, to the final mix, Jon will take your project to the finish line – and the sounds in your head will come out of your speakers. We also do live-on-location remote recording.  Need a special gig recorded, or want to do a live album? We can do it!
• Mixing. Bring us your tracks, whether from another studio or even your basement or bedroom, and we'll give your work a maximum polish with professional mixing or editing.  Count on Jon's years of experience and meticulous "ears" to get the most out of your tracks!
• Mastering. Let us take the mystery out of this "mysterious procedure". Mastering is the actual compiling of your album or demo into its final form, and the mastering process may be as simple as putting tracks in the right order and standardizing volumes, or may involve extensive work such as additional editing, equalizing, compressing, or limiting to make your recordings sound their best.  We also properly encode your songs with CD-text and ISRC codes, and create your CD master using red-book standard guidelines to ensure smooth replication.  We've mastered projects for Matt Andersen, Ian Toms, Katie McGarry, Meaghan Blanchard, Glen Strickey, Fayo, Cynthia MacLeod and more.
• Top notch instruments and amplifiers available for use on your recording session.
• Lots of assistance in co-ordinating your graphic design and replication needs. We've worked through countless album projects from beginning to end, and can answer any or all of your questions!
• Audio restoration and format transfers. Let us clean up those old cassettes or LP's and transfer them to CD for you.
• Professional voiceover and production services for radio or television commercials.
• Voiceovers for corporate presentations or telephone answering automation messages.
• Advertising jingle creation and/or production.
The Sound Mill uses equipment by these respected companies:
Shure • Audio Technica • Sennheiser • AKG • Oktava • Studio Projects • Audix • CAD • Mackie • Yamaha • Soundcraft • M-Audio • TL Audio • Otari • Fostex • Traynor • Fender • TnC • Ibanez • Tech21 • Takamine • Larrivee • Guild • Pearl • Sabian • Sonor