Welcome to our new online HQ!

Hello, and welcome to the all-new THESOUNDMILL.CA!  Please leave your shoes at the door…and feel free to help yourself to a complimentary pair of slippers.
Well well well…finally, a new website.  A major salute to the talented and terrific April Condon who designed and/ or photographed much of what you see on this site.   At long last, I've gotten enough info on the site to unleash it upon the unsuspecting masses, and I chose today in particular to launch it, because we've received some excellent news: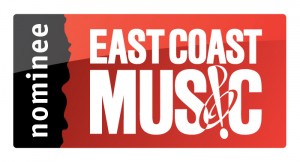 The Sound Mill has been nominated for the 2014 ECMA 'Studio of the Year' Award, and I (Jon)  have been nominated for 'Studio Engineer of the Year'!  This is indeed thrilling, and we are very proud of this achievement.  It is thanks to our terrific clients that this is possible, so I take my hat off to you (even though I am not even wearing one!).   We are very grateful you chose to work with us this year, and it makes us very happy to be a part of your successes.
Speaking of successes, major high fives to our buddies/clients Gordie MacKeeman and his Rhythm Boys and Matthew Reid on their 2014 ECMA NOMINATIONS as well!  I engineered or co-engineered both of these albums, and it always makes me happy to see my clients having success with their recordings. Well done, you guys. Good luck and see you at the "big week", East Coast Music Week, right here in good ol' Charlottetown PEI, April 2-6th.
On top of all the excellent ECMA news, I was also recently honoured and delighted to be named the 2014 Music PEI 'Producer of the Year'!  Cheers to all the fine folks who voted for me this year, and once again, major gratitude to those who entrusted their music to me to produce this year.  I am humbled.
As usual, the studio has a lot of widely varying projects on the go right now: rock band Banokkburn, fiddler Sheila Fitzpatrick, indie-rock phenoms Coyote, folk songwriter Bryson Guptill, celtic-folk singer-songwriter Emma Doucette, the multi-talented Matt Steele, brit-pop-rocker Peter Forbes, and songwriter John MacAllar are all among those who have been or will be in the studio in 2014.  Fear not, though…we still have space available for you!  Now is the time to start thinking about getting your next recording together for the summer performing season.  Big or small, we'd love to help you realize your recording dreams!  Hop over to the contact page and get in touch to discuss your next project.
I think that's about all for now, whew.  Have a good look around, and please let me know if anything is broken or behaving badly.  The website still has that "new website scent".
Cheers all…take care!
JM