1.28.15:: 2015 ECMA Nomination!



Hello and thanks for visiting!
I'm super excited to share today's big news: I've been nominated for a fifth time, for the ECMA "Studio Engineer of the Year" award! The trophies will be handed out in Newfoundland in April. I am very honoured to be nominated again this year, and I'd like to send my congratulations to my friends who were nominated as well. Lots of PEI representation in this year's batch of nominees…well done, everyone.
What's happening in THE SOUND MILL recording studio right now, you ask? These days, I'm working on a gospel album for Kelley Mooney, a folk EP for Bryson Guptill, finishing up a country/rock album for Dan Currie, picking away at a bunch of new and old songs with John MacAllar, and some various other odds and ends. I'm super stoked about a new band who will be recording at the Mill in the coming weeks: Andrew Waite and the Firm. Andrew has a passionate, steamrolling set of vocal cords and a stash of excellent songs, and he's aligned himself with some fantastic players in his new band. This will be one to watch out for.
So, yeah, things are moving along here at the studio these days…projects in various phases, from "start" to "middle" to "near the end". When it comes time for folks to record, I sometimes wonder if people think I am "too busy"? "Oh, Jon's probably too busy, I won't call him." The answer is probably "NO!" (exclamation mark for emphasis). I am lucky to have a fairly regular amount of studio work, but I am usually NOT too busy for your project too. If you are thinking of beginning a new recording project, I definitely hope you will call or email to see how I can help you achieve the best results possible for you and your music. And we're probably more affordable than you think, too!
That's all for now…I'll check in again soon. Thanks for reading!
---
6.22.10:: Jon Matthews just might be Prince Edward Island's BUSIEST SUMMER PERFORMER!
It's that magical time time again...summer on PEI! Yes indeed: barbeques, beaches, golf courses, and...music! Once again this summer, Jon will be criss-crossing the roads all over the Island with his many musical projects - and a staggering SIXTY SHOWS in July and August alone! You will DEFINITELY have a chance to see Jon live on stage this summer. Here are some highlights of Jon's 2010 SUMMER SEASON (click the GIGS button above for the full schedule):
BRACKLEY BEACH CEILIDH (KAY-lee) with CYNTHIA MACLEOD

This amazing concert series is held twice weekly (Mondays, Wednesdays) at the Brackley Beach Community Centre. Over the past six years, Cynthia and Jon have been dazzling audiences literally from all over the world with fiery fiddling, powerful songs, and of course, a lot of east coast downhome humour and hospitality! Jon and Cynthia have toured together across Canada and the US, and their show is infectious! This religiously attended concert series has rightfully earned its reputation...do not miss your chance to check it out! More info at Cynthia MacLeod's website at CynthiaMacLeod.com.
THE CELTIC LADIES...LIVE at THE POURHOUSE

Take four immensely talented female celtic musicians, add in a "token male", and you've got Celtic Ladies. They strike a chord in the hearts of all who have seen them, both Islander and visitor alike, and they'll win you over not only with their talent and energy but with their charming personalities and comfy stage presence. The fun they have on stage is totally genuine. The Celtic Ladies pride themselves on playing the authentic traditional music of their ancestors, with lively fiddle, stunning piano, energized stepdancing and footstompin' songs. Catch Jon with The Celtic Ladies on Tuesdays in July and August at THE POURHOUSE, the fabulous new venus above The Old Triange in downtown Charlottetown. Check out facebook.com/celticladies for more info.
CHARLOTTETOWN SUMMERFEST on CANADA DAY with BOYS IN THE KITCHEN

Jon will take to the big stage with PEI's longtime party favorites, Boys in the Kitchen at 2:55pm. Come on down and celebrate your Canadian-ness!
EMERALD JUNCTION SUMMERFEST with Jon Matthews X-perience

Jon, Tian, Brien and Greg will make you dance under the big top on Saturday, July 24th. Check out their website for more info!
ST. PETERS COURTHOUSE CONCERT SERIES

This lovely-sounding, intimate venue is one of PEI's best kept secrets, located near the breathtaking St. Peters Bay. Jon will bring a surprise guest along for each of his Sunday night shows on July 4, August 8, August 22nd. Who will it
be? You'll have to come along and find out! Details at their website.
BAILE BEAG (Balley-BECK) LIVE at THE OLD TRIANGLE

Jon, Sheila Fitzpatrick and Randy Cheverie are PEI's ambassadors of traditional music, playing a passionate repertoire of Scottish, Irish, Cape Breton and PEI songs and fiddle tunes. These three LOVE performing together and it shows in their playful banter. Baile Beag (Gaelic for "Small Town) performs July 2 and 3, and August 5-7 at The Old Triangle, a lovely pub in downtown Charlottetown.

And if all THOSE weren't enough...check out Jon with Courtney Hogan at her ceilidh series in New Dominion, solo at the Gahan House or Merchantman Pub, with the JMX at the Olde Dublin Pub, on the waters with Manada Cruises out of Montague, at the Restigouche Heritage Festival in Campbellton, New Brunswick with Cynthia...and who knows where else!
---
2.04.08 :: Jon to SHOWCASE at Music PEI stage during ECMA 2008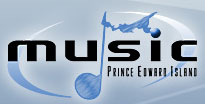 For those of you planning on heading to Fredericton NB for the ECMAs, do NOT miss Jon's showcase, on Saturday February 9th 9:30pm on the Music PEI stage at Nicky Zee's, at 375 King Street. Jon will be performing with a band for this event, and will be spotlighting songs from 'don't leave' over his 30 minute performance.
That's not all! Keep your eyes peeled for Jon performing as a sideman for Cynthia MacLeod and Meaghan Blanchard during their sets at Nicky Zee's as well, and be sure to check out performances by many other awesome PEI artists like Chucky Danger, Annapilla, Two Hours Traffic, Catherine MacLellan, Nathan Wiley, John Connolly and others.
---
11.29.07 :: DON'T LEAVE (the song) gets 'Honorable Mention' at the 2007 Singer/Songwriter Awards

Jon's song 'don't leave' has been selected for honourable mention at the prestigious 2007 Singer Songwriter Awards. From the judges:

"Every submission is included in one of many 'listening pools'. This system allows us to hear your music individually, as a group and in different groups. Artists with Honourable Mentions are those that the judges could not agree on and, therefore, had to be listened to several times and submitted for multiple listening pools. Ultimately, we award you with an Honourable Mention because your music is very good!"

This success follows on the heels of another prestigious result: the songs 'Don't Leave' and 'Bridge' both made it to advanced judging at the 2006 International Songwriting Competition. Jon is humbled and delighted to have his songs performing so well at such a high global level.
---
11.10.07 :: 'don't leave' nominated for THREE PEI MUSIC AWARDS; Big Grey Sound Studio WINS Studio of the Year
Congrats to Jon and Big Grey Sound Studio on winning the 2007 Music PEI Award for 'Recording Studio of the Year'! It was a terrific night, with several projects recorded at Big Grey also being recognized: Cynthia MacLeod won awards for instrumental and roots/traditional recording of the year, Fiddlers Sons received the country recording of the year award, and Chucky Danger picked up rock recording of the year. Other nominees associated with Big Grey included The Ross Family and Jon's own album, 'don't leave'. Jon and his band (Greg Stapleton, Chris LeClair and Brien McCarthy) closed the first half of the awards show with a stellar rendition of 'Don't Leave', and Jon helped kick off the PEIMA weekend with an unforgettable performace alongside Nathan Wiley, Rose Cousins and others at the Songwriters Circle in Summerside. Check the PICS AND VIDS section of this website for a few photos from the weekend!