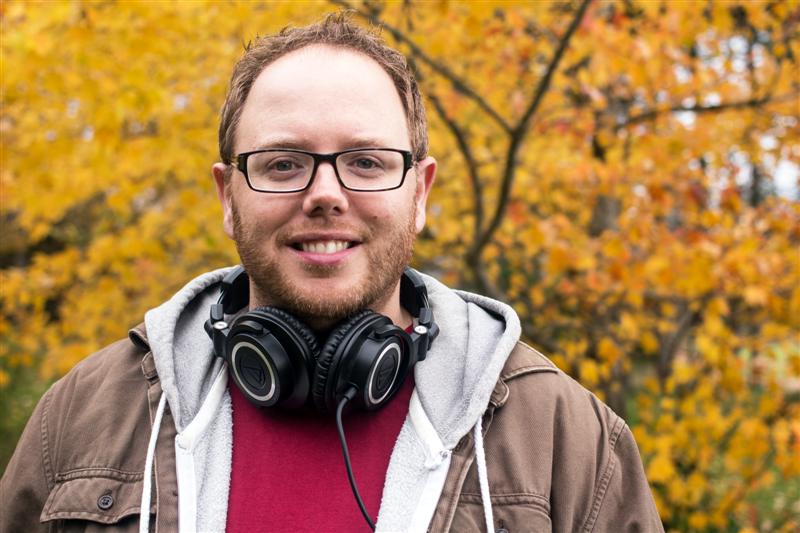 Few people on the thriving Prince Edward Island music scene could claim to be any busier than Jon Matthews. A native Cape Bretoner who relocated to P.E.I. in 2002, Matthews has managed to carve out a full-time career in music by wearing a number of different hats: producer, engineer, singer, songwriter, multi-instrumentalist. He wears each of them very comfortably.

These days, Jon Matthews is perhaps most recognized for his prowess in the recording studio. Jon is the owner, producer and engineer at The Sound Mill, PEI's premier audio recording facility. Jon is constantly in demand, thanks to his consistent ability to turn out top quality recordings in any musical genre, from rock to country to folk to celtic to jazz...and everything in between. In the studio, his goal is a "no pressure" musical environment where the artist is free to achieve his or her musical vision with maximum creativity and minimum hassle. Jon has garnered a well-earned reputation for his "golden ears", as well as his meticulous attention to detail. He thrives on putting the artist first, and is known for his personal investment, dedication and commitment to each and every project he takes on.

The Sound Mill has been named Music PEI's 'Studio of the Year' four times, and is a four-time nominee for ECMA's 'Studio of the Year'. Jon himself has been nominated for ECMA's 'Studio Engineer of the Year' five times, as well as ECMA 'Producer of the Year' and 'Audio Professional of the Year', and he was the winner of Music PEI's 2014 Producer of the Year award. He was "at the board" for recent ECMA-winning albums by Gordie MacKeeman and his Rhythm Boys, Meaghan Blanchard and Grass Mountain Hobos, as well as ECMA-nominated projects by Ian Toms, Glen Strickey, Cynthia MacLeod, Colette Cheverie and Matthew Reid. Jon was honoured with the ECMA's prestigious Stompin' Tom Award in 2013, recognizing long-term contribution to the east coast music industry.

With two solo albums to his credit, Jon Matthews' songs have won him numerous accolades both globally (honourable mention, 2007 Singer Songwriter Awards) and in his chosen home province (four nominations, including Songwriter of the Year, 2007 Music PEI Awards). Matthews also keeps up a robust performing schedule of up to 150 dates a year, as both a solo artist and multi-instrumental side man. He has performed before an international TV audience of millions on LIVE! With Regis and Kelly, and has worked onstage with a long list of collaborators, most notably fiddler Cynthia MacLeod, taking to the stage in concert halls and festivals across Canada and the United States.

Over his 17 years as a radio broadcaster, Jon Matthews was known as a passionate supporter of the music and performers of his east coast home. He began his broadcasting career with CJFX radio in Antigonish, Nova Scotia, where he was named morning host and music director by age 22. He consistently included as much east coast music as possible in the station's format. He would later host the legendary "CJFX Ceilidh", spotlighting traditional celtic and folk music every weekday evening. Since moving to Prince Edward Island, Matthews has worked with every commercial radio station in Charlottetown at one time or another, becoming a well recognized voice to Island radio listeners. During his time on the radio in P.E.I., Matthews was a consistent and passionate promoter of local and regional artists, starting up and hosting multiple "east coast music" shows for the stations at which he worked. He made the difficult decision to "hang up the microphone" in 2011, in order to focus more time on his music career and recording studio.

With a schedule that seems to only get busier year after year, Jon Matthews has successfully taken his passion and turned it into his livelihood. He hopes to spend a lifetime doing what he loves – recording, performing, and enjoying music each and every day.